Not all of it; that is still unfolding. But I thought I'd show you what the same site looks like on a "normal" day at low tide.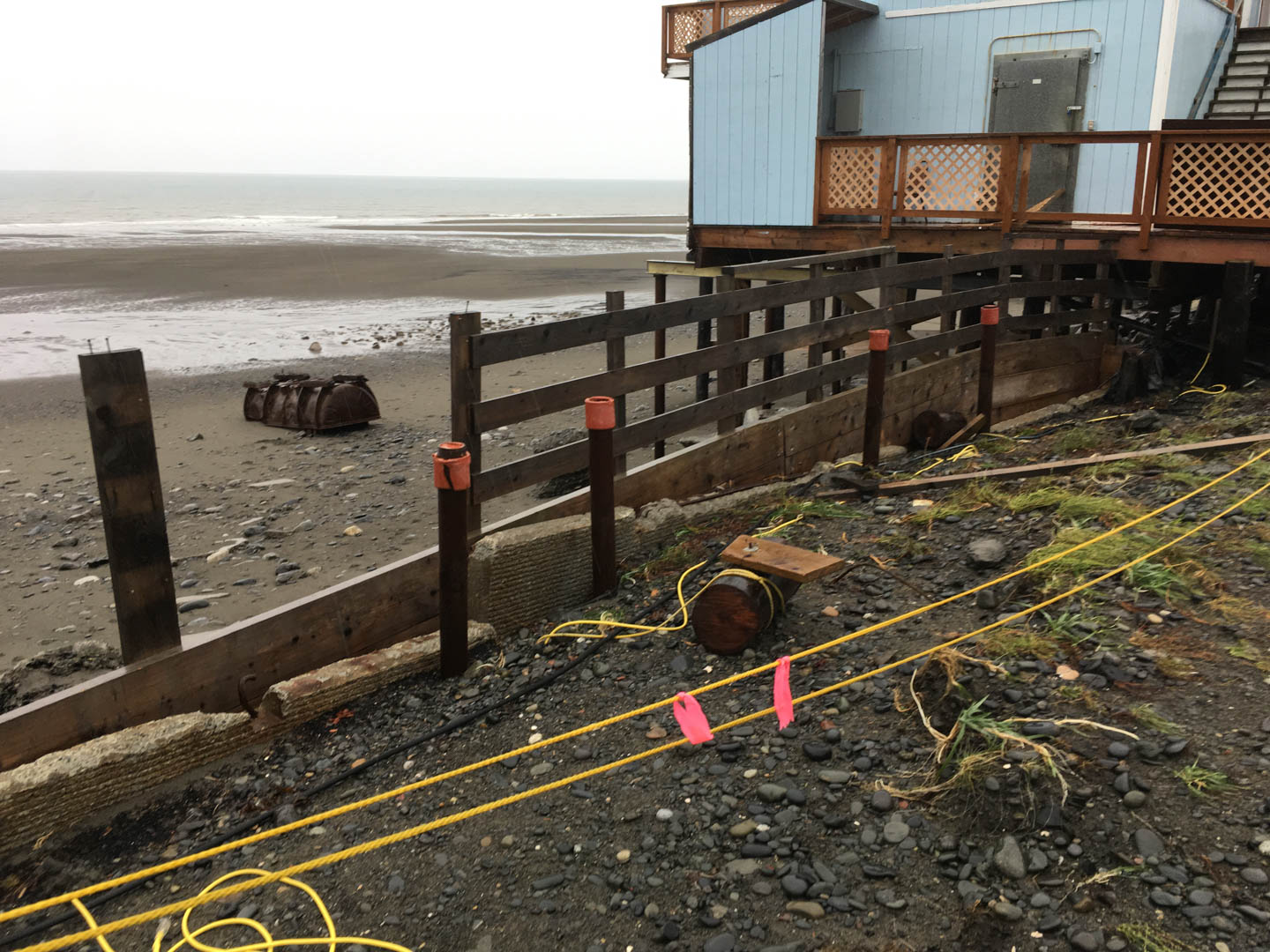 This is taken from almost the same spot as the last post, just zoomed in a little.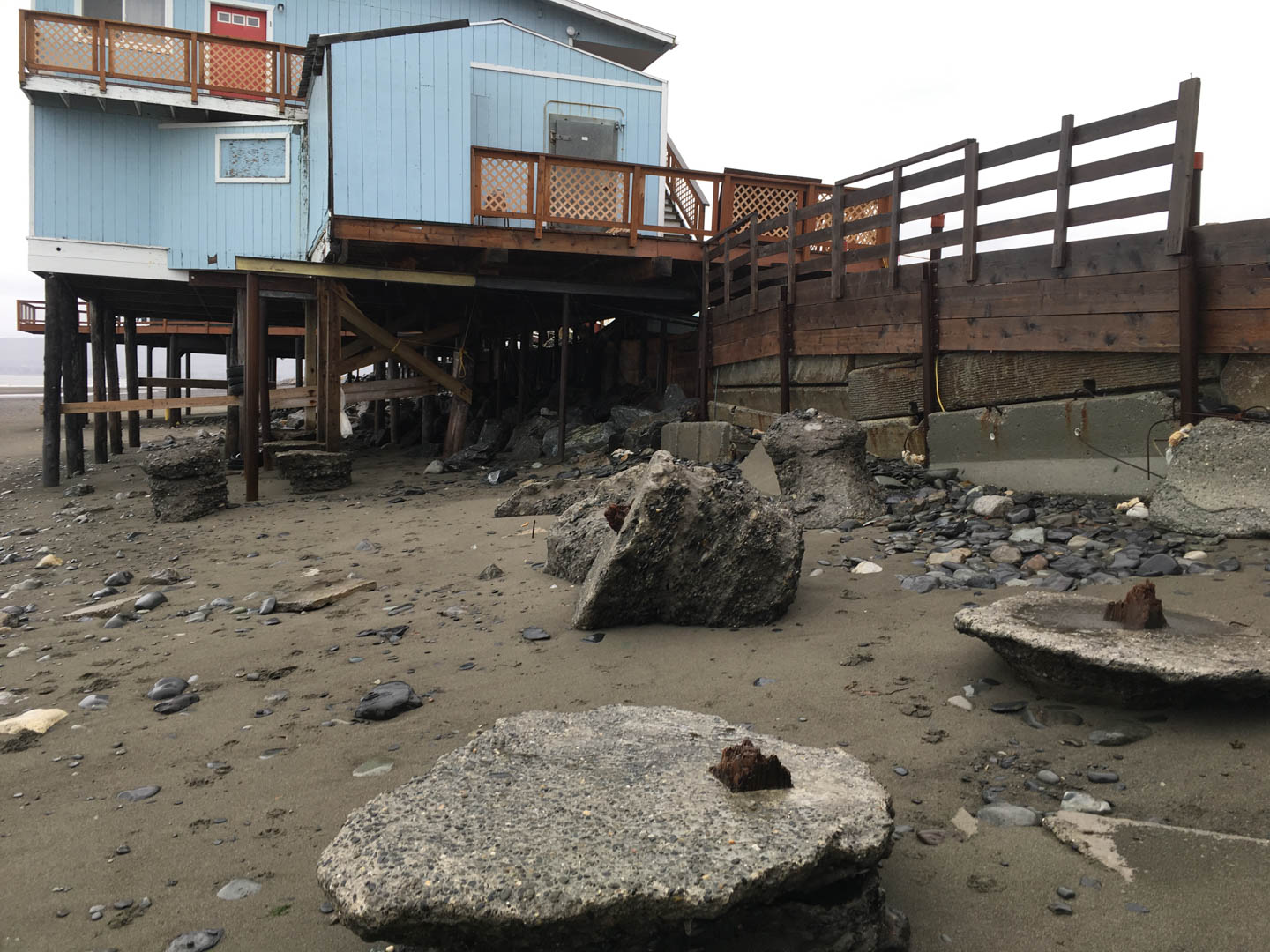 This is the Sports Shed from the beach side. That wood and concrete wall is what the waves were crashing into last post. Those chunks of concrete were once post bases.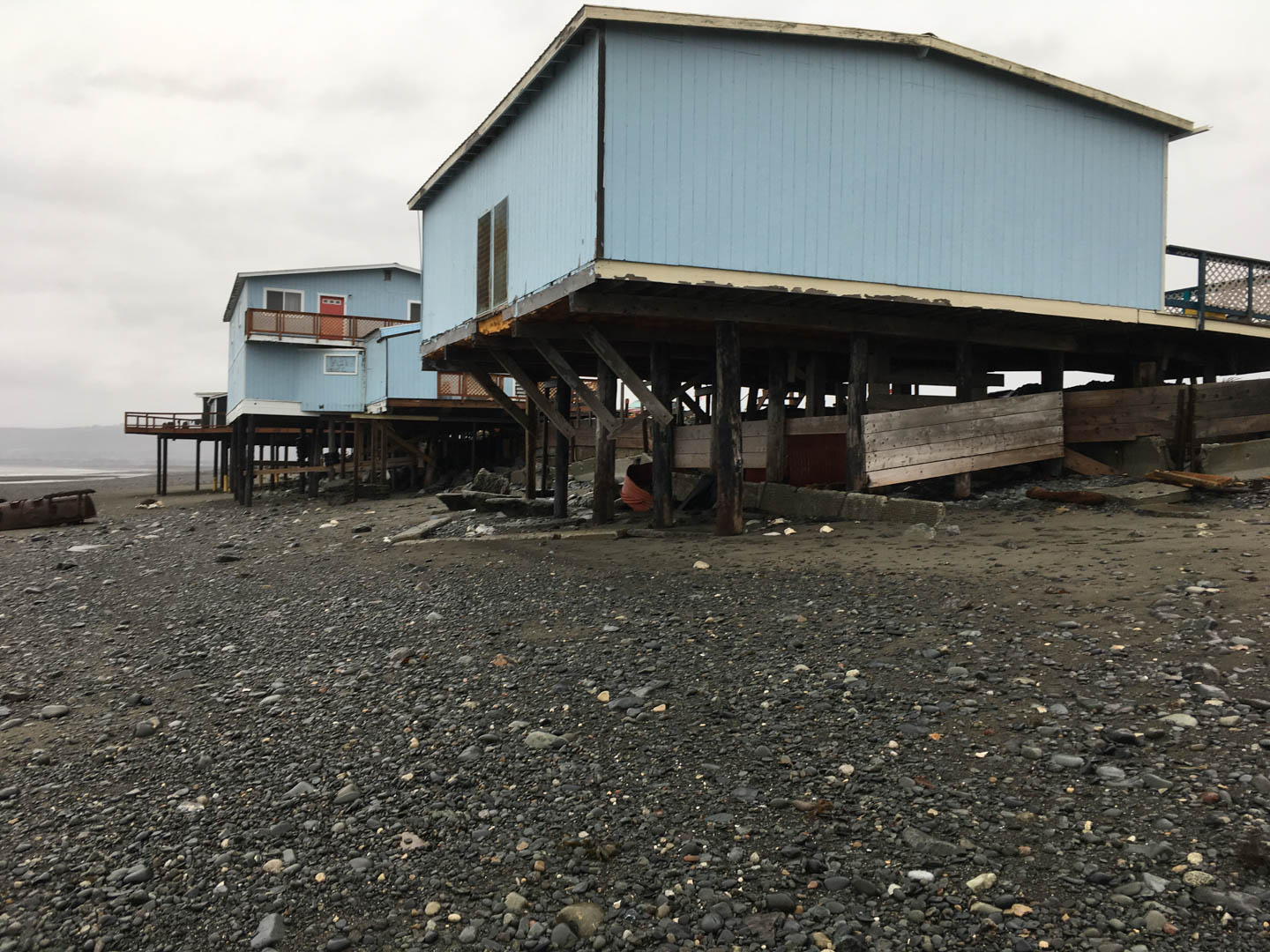 Both buildings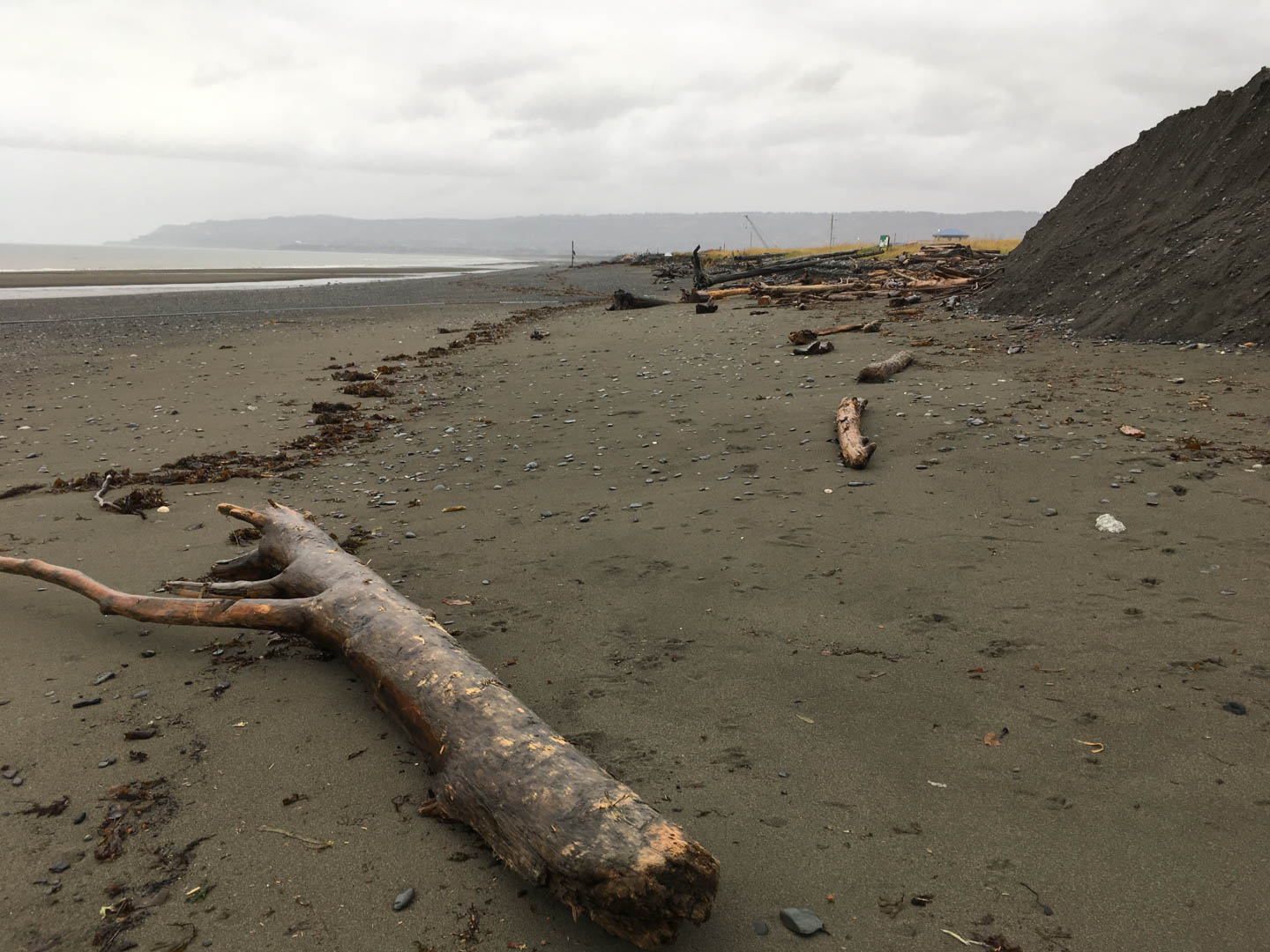 This high tide line is from a later, and lower, high tide. A lot of driftwood has been relocated.